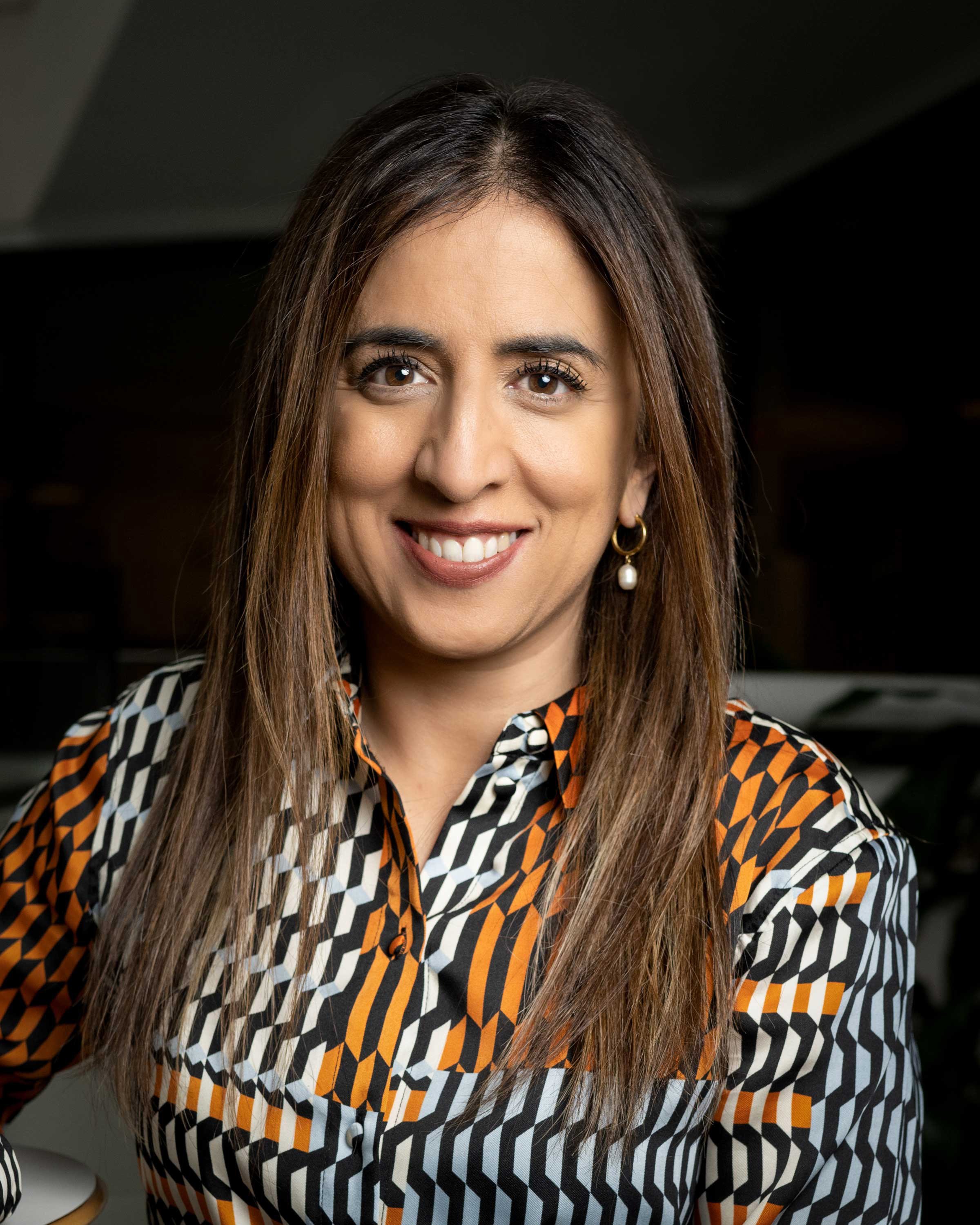 Tara Swaminatha
Founder & Principal Attorney
As the founder and principal attorney at ZeroDay Law, Tara specializes in cyber law, strategic incident response planning and response, privacy law and cyber risk compliance. She helps General Counsels, CxO executives and their teams understand their current state of IR readiness—from a strategic, not technical, perspective—as they face growing cybersecurity threats and evolving legal obligations.
In a world oversaturated with cybersecurity and privacy recommendations, products and services, Tara helps clients figure out what they really need—and what they don't. In fact, her unique approach led to her being named as one of the Top 50 Incident Response Lawyers for 2023 by Cybersecurity Docket.
Four years ago, Tara left her position as a Data Privacy & Cybersecurity partner at a global law firm to found ZeroDay Law so she could dedicate her practice to two equally important goals: high-caliber cyber law, and diversity—especially for women attorneys of color. The team at ZeroDay Law strongly believes that the fast-paced, high-demand cyber and privacy law practice area is a prime platform for helping advance diverse practitioners from a variety of disciplines. Tara serves on the Advisory Board of Corporate Counsel Women of Color, the world's largest organization for in-house women of color attorneys.
As a 25+ year veteran of the information security and privacy industry, a former AmLaw 100 cyber/privacy partner and federal prosecutor, Tara has run hundreds of incident response efforts, including for some of the largest data breaches in U.S. history.
With a passion for sharing knowledge to empower and educate, she has recently taken on several international projects, working and volunteering with multiple national governments in Africa, Eastern Europe and Asia on incident response, cyber governance, law enforcement investigations following cyberattacks, drafting national data protection and cybercrime legislation and advising on national cybersecurity strategies and implementation.
Tara also has extensive experience as a speaker and trainer, on topics across the cyber, privacy and legal spectrum. From cyber risk and compliance to IR planning, cryptocurrency and Artificial Intelligence (AI), she offers original presentations on a plethora of topics. Moreover, she offers specific training for corporate officers and boards of directors, including topics such as cybersecurity governance, legal risk exposure, incident response and oversight responsibilities.
Tara has used her experience to develop ZeroDay Law's proven, repeatable methodologies, training and processes to help ensure organizations implement proactive planning that spans the entire organization, including tools and safeguards to maximize resiliency and get clients back to business faster.
Connect with Tara on LinkedIn.
Cybersecurity Law Background
Federal Prosecutor U.S. Department Of Justice
As a federal prosecutor in the U.S. Department of Justice – Computer Crime and Intellectual Property Section, Tara directed technical forensic investigations for federal law enforcement agencies, assisted prosecutors and investigators across the U.S. with computer crime-related cases, and prosecuted IP crimes to combat massive online piracy of entertainment software, motion pictures and business software.
In addition, Tara acted as speechwriter and research assistant for former White House Chief of Staff on technology and terrorism issues.
Big Law Partner And Cybersecurity Counsel
Tara gained hands-on experience as a former data privacy and cybersecurity partner at a Big Law firm representing clients in the healthcare, financial, technology, insurance, education, media and entertainment, shipping and logistics, retail, aerospace, and nonprofit sectors.
She acted as outside cybersecurity counsel on some of the most significant data breaches in recent years and has defended clients against federal, state, and international regulatory actions and related litigation.
Additionally, Tara has advised multinational companies on cybersecurity liability risk assessments, internal compliance measures and incident response protocols.
In client's security and/or privacy incidents, she oversaw incident response efforts and served as client's subject matter expert, leveraging extensive knowledge of how digital evidence may be used to prove facts in litigation related to security incidents, thus minimizing the client's litigation exposure during incident responses, investigations and data breaches.
Technical Cybersecurity Background
Information Security
As Information Security Administrator for the International Finance Corporation (part of the World Bank Group), Tara implemented the IFC's first information security policy for 3,000 employees worldwide.
Moreover, she installed and set up networks and helped build testing environments for electronic fingerprint booking systems.
Tara also conducted application security risk assessments while working at a boutique security firm prior to becoming a lawyer.
Professional Recognitions
Tara has several noteworthy professional recognitions; she was:
Named as one of the "Top 50 Incident Response Lawyers for 2023" by Cybersecurity Docket.
Selected as a leading cybersecurity response professional in 2018 and 2019 in the "Incident Response 30" by Cybersecurity Docket.
Named a 2017 and 2018 Next Generation Lawyer for media, technology and telecoms: cyberlaw (including data privacy and data protection) by The Legal 500 United States, where she is "commended for her experience in high-profile data breach investigations" and "understands forensics and is able to digest technical reports in a meaningful and actionable way."
Named a 2017 Cybersecurity & Data Privacy Trailblazer by the National Law Journal.
Education & Bar Admissions
Georgetown University Law Center, J.D., cum laude, 2005
University of Virginia, M.T., 1999
University of Virginia, B.A., with high distinction, 1998
Admitted in District of Columbia, 2008
Admitted in Virginia, 2006